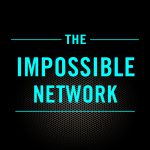 Guest Overview This week we interview our first musician, Glasgow-based, Irish born, Fiddle player, teacher, and composer,  Rowan C Leslie. ( shout out to Scott Duncan for recommending) 
Rowan began playing the fiddle when his mother joined him in learning to play at age seven. 
Rowan recounts the experience of growing up in a small village of Broughshane, Northern Ireland, his supportive parents encouraging his sporting, musical and his academic pursuits. 
We discuss growing up with English parents, attending an integrated school in a country historically defined by its religious divide.  
Rowan explains the draw to fiddle and traditional music, how it defined  his sense of identity, the influential role of his charismatic musical  mentor on his journey and the abundant experience of building his musical network.  
Rowan describes his educational experiences, the differences across the traditional music spectrum, the global cultural influence of Irish traditional music and his traditional music influences.
We discuss the resurgence of interest in traditional music, the impact of the pandemic on himself and other musicians, and expanding his teaching to a global network of students. 
Rowan describes creating his first album in lockdown, Escaping the Dawn, releasing a book called Contemporary Fiddle Tunes from The North East of Ireland, and his hopes of returning to touring in 2021. 
We get into the evolution of traditional music, the differences in classical and traditional, the impact of AI and technology on music, and the role of serendipity on his journey.    
Rowan ends the interview playing a short excerpt of one of his tracks from his new album. 
I hope you enjoy this insight into the world of traditional music with Rowan C Leslie.
Social Links 
Links in Show
Contemporary Fiddle Tunes from The North East of Ireland