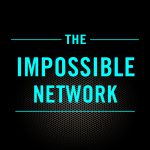 Guest Overview
Born to Peruvian father, and Chilean mother, but grew up to become impresario and co-founder of Studio 54, and a legend of New York nightlife. To this day she not only continues to reinvent herself but also entertainment experiences, welcome this week's guest Carmen D'Alessio.  
We recorded this interview in Carmen's apartment back in July 2019. With windows open the sounds of the Manhattan provide a suitable city soundscape. 
Like recent episodes, this is a two-parter 
Part one, Carmen recounts the story of the enduring influence of her mother, escaping her controlling father,  her early years in 60's New York, meeting her first husband, and her magical wedding experience with Salvador Dali as her acting godfather. We skip the sensational Studio 54 story and cover that in Part 2. But we end part one with how  Carmen has remained queen of the night, and now day, with her sun-downer concept in partnership with NY based Tao Group, and more recently with Peruvian concept restaurant Baby Brasa. 
I hope you enjoy the entertaining and age-defying energy and passion of Carmen D'Alessio
What we discuss:
The impact of her upbringing 
Her father's upbringing from a wealthy Peruvian family
The influence of his life view on her upbringing 
The positive impact and influence of her mother 
The serendipity of her mother and father meeting
Developing her own identity through her languages
Making a move to New York in the early 60's
Power of her connections
Building an influential network from her first week 
How she met her first husband 
Carmen's inclusive view of life
How she has reinvented herself from the queen of the night 
Delivering great evening experiences
Her relationships with the Tao Group and Baby Brasa
Links in the Show