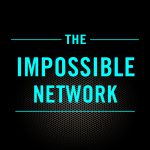 New York-born, Hollywood stylist, creator of the first expert management agency, a trend spotter and teacher, and co-founder of moms' charity YourMomCares.org, is this week's guest, the irrepressible and inspirational Sharon Feldstein.
Leaving her beloved NYC, aged 20, Sharon earned an early break as a costume designer on 70's hit TV sitcom, TAXI. Never looking back Sharon became a Hollywood stylist, known for her trend spotting ability.
In the late 90's she created the global trend of sparkle phone covers, before moving on to create the first expert management agency.
Combining her strong sense of justice with her belief in showing up, and her action-taking attitude to life, Sharon has used her position as mother of Jonah Hill and Beanie Feldstein, to partner with Patsy Noah (Adam Levine's Mom) and Terria Joseph (Alicia Keys Mom) to create YourMomCares. Now on a mission to help the most vulnerable children by raising awareness and funding for organizations focused on children's child mental wellness, Sharon's next chapter is underway.
Buckle up for the fun and relentless ride through the life of Sharon Feldstein
What we discuss
The impact of her father on Sharon's sense of self-belief and what she considers possible
Her early exposure to the fashion business
Her mother's impact  
The matriarchal strength of her grandmother
Being different and standing out
Her respect for Patricia fields
Her embrace of diversity
Her view of life and relationships
Her early years and education in fashion
Moving to LA at 19 years old
Her early break in the sitcom Taxi
Her fearlessness and bravado
Her work ethic and willingness to learn
Her evolution to stylist
How she became a trendspotter
Her development of sparkle phone covers
How she built on her creativity with technical knowledge
Her charitable character
Her motto
Trends and the start of Expert Management
On being relentless vs being persistent
The importance of work ethic, respect, and teamwork
Sharonisms
Importance of humor
Her principles
Her hard choices
Where she goes to discover new ideas
Her influences
Who made her reevaluate herself
Who surprised  her the most
How she stays up to date with Technology
Her answer to the Impossible question
Who to interview next
Social Links
Links in the Show
Booksmart Movie Beanie Feldstein
Elizabeth Strout My name is Lucy Barton