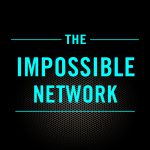 Guest Overview
Mads Holmen – an entrepreneur at school and university, an innovator in digital branded content, founder and CEO of Bibblio and an attention economy thought-leader is this weeks' guest. 
In this episode, Danish-born, London based Mads discusses his parents' contribution, and the impact of the Italian educational philosophy Reggio Emilia on his self-belief, and his curiosity. Also how serendipity directed his entrepreneurial journey.
We then dive deep as Mads shares his insights on the challenges we face in our attention economy, the current reality of AI on our digital media behavior, the negative societal impact of attention driving algorithms, and he articulates with clarity how we can counter the duopolistic strangle-hold of Google and  Facebook.
Mads also explains how his company Bibblio is creating a pathway for publishers to increase audiences and revenues without the use of invasive and irrelevant advertising technology, and the imperative for a code of ethics to govern AI development.
We hope you enjoy this thought-provoking, distraction-free and practical perspective on the attention economy with Mads Holmen.
What we discuss
The value of his early education under the Italian Reggio Emilia system  
The impact of his parents on his sense of self-belief and what he considers possible
His early entrepreneurial endeavors at school and university
Where serendipity kicked in
Path to digital viral content at Go Viral
His corporate experience at AOL
Mads decision to leap into an entrepreneurial life
Getting to product market fit
His views on the evolution of the digital media space
The realities of the attention economy
His perspectives on publishing's past, present, and future
We discuss AI and ethics
The social impact of algorithms
Where Bibblio is headed
His principles
His hard choices
Where he goes to discover new ideas
His influences
Who made him reevaluate herself
Who surprised him the most
How he stays up to date with Technology
His answer to the Impossible question
Who to interview next
Social Links
Links in the Show
Carole Cadwalladr TED Talk