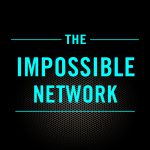 Guest overview
She graduated from St Martin's in London, spent five years developing her unique freestyle artistic expression in Tokyo, before moving to New York to further her ambitious and expansive artistic exploration of identity and the self, welcome this weeks' guest live visual artist Shantell Martin
In this episode, we discuss the impact of her upbringing in a racially fueled district of London, how her self-belief, unique perspective, unerring curiosity, and persistence propelled along an ever-evolving, non-conformist artistic career path.
We discuss the impact of serendipity and how her characteristic live and spontaneous black-and-white compositions form the basis of an exploration into identity and the self-based on two philosophical questions of "Who are you? Are you you?"
With clarity and candor, Shantell talks about her curiosity fuels her and provides insight into her creative process and some of her many collaborations including Kendrick Lamar and The New York City Ballet.
I hope you enjoy this freestyle episode of truth-telling and truth-seeking with Shantell Martin.
What we discuss
An upbringing in a mixed-race household
The influence of cartoons on her artistic ambition
Shantell's dual love of running and art
The barriers and hurdles she faced
Overcoming social norms to carve her own path
Her passion and desire
Confronting her art teacher's doubt
Power of head to hand in art and writing
The first experience of live art in Japan
How she guides her students
The importance of asking the questions Who Are You?
Drawing on everything
Her curiosity
Environmental impact on her work
Social justice and compassion
Her Impossible advice
Connecting on Social
Links In The Show