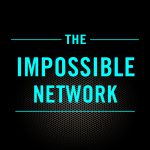 Guest Overview
UK Journalist, bestselling author, social media content creator for Comic Relief and Sports Relief, and recent founder of social impact film company, Really Good Films is this week's guest, Mark Woods  
The youngest in a family of seven siblings, Mark recounts the impact of his family upbringing and early home life on his attitude to life and risk talking as well as the seminal impact his English teacher had on this life direction.
Mark discuss his life transition from University into a career in journalism, and PR during the early days of digital, before serendipity opened a new creative path into the heart of Richard Curtis's Comic Relief organization.
We discuss Mark's Comic Relief and Sport Relief experiences, his work with the SDG's, his views on the current state of journalism, news and technology and his optimism for the future of society.
Mark also explains his motivation and method for writing his books on pregnancy for men.
I hope you enjoy this entertaining episode of education and impact with Mark Woods.
What we discuss:
His upbringing as the youngest in a family of seven  
The impact of serendipity
How he became involved in Comic Relief
Why he wrote his first book Pregnancy for Men
How Planet Parent came about
His podcast on Parenting
The beginnings of Sport Relief
Richard Curtis
Forming Really Good Films on Purpose
Project Everyone
Why passion is the foundation of career longevity
The evolution of news and journalism
Future of philanthropy and CSR
His views of creativity and curiosity
Mark's imperative for education
His Impossible advice
And all our quick-fire questions
Links to Social
Links in show
Mels Cafe in Earlsfield London