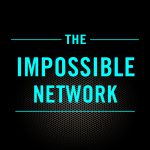 Guest Overview 
A former BBC International Correspondent and Anchor, reporting from over 60 countries and hostile environments on some of the most significant stories of recent times, honored in the Asian Woman of Achievement Awards, Chief of Communications for the World Summit of Nobel Peace Laureates and most recently founder of Content company Miran Media, is this week's guest Navdip Dhariwal.
In this extended episode, we cover the challenges of growing up in an Indian immigrate family in racially charged 70's London, how she confronted racial and gender bias to build a stellar career in journalism and broadcasting in the conventional white male middle-class culture of the BBC.
We discuss Navdips perspective on the state and evolution of the BBC, today's changing media environment and the privilege of being a journalist
Her perspective on risk, fear and her commitment to journalism, using data to deliver authentic storytelling
She also explains her embrace of kismet over serendipity, predetermination and the importance of carving your own path
Finally, we discuss her views of the challenges India faces in the coming years and her hope for humanity.
I hope you enjoy this convention challenging truth-seeking episode with Navdip Dhariwal.
What we discuss
Growing up as an Indian Immigrant in 1970/80's London
The racist pressures she faced
Breaking through cultural, gender racial barriers to building a career at the BBC
The global media revolution
How the BBC missed it
Her journey of achievement
How it's affected her
Her reasons for creating Miran Media
Her perspective on serendipity and kismet
The power of curiosity
The future challenges for India
Her Impossible advice
Social Media
Links in the Show
Book she wants us to share In Extremis Marie Colvin