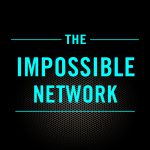 Serendipity Mindset Author and this week's guest, Dr Christian Basch, describes himself as a practical philosopher.
In this absorbing interview author of the new book the Serendipity Mindset, and Director of NYU's Global Economy program, Christian describes his upbringing in Germany to a cerebral intellectual father and empathetic and loving mother and explains how his supportive parents instilled a sense of belief that whatever his focus in life, everything was possible.
Christian discusses his wayward upbringing, his search for where to channel his energies and the life defining car crash that made him re-evaluate his attitude to life and set him on the path to writing the Serendipity Mindset.
He maps out how In 2008 in London he formed his innovative global Sandbox network and describes the community they build as a serendipity accelerator.
We cover purpose and social entrepreneurship and how he has worked with many of the top CEO's to focus on how their companies can link their purpose to the sustainable development goals.
If you want to jump forward to where we get into the specifics of the Serendipity Mindset head to AROUND 40 MIN min.
Christian explains how the Serendipity Mindset is grounded in creating the structures and mindsets that enable people to create their own luck and I ask Christian to explain the role of procrastination in serendipity and what he calls productive procrastination.
He sets out why spotting something unexpected and connecting dots when you see them is key to a serendipity mindset. He explains why sagacity and tenacity are the core elements to unlocking serendipity and why we need to avoid seeing life linear and more a series of random twisting lines and being prepared to see failure as an opportunity.
Christian covers fear of failure, loss and overcoming self limiting beliefs and worthiness.
I ask Christian about the role of his work to affect change in organizational behavior, and how brand values can define meeting agendas, and examining and learning from failure to solve large problems.
We also discuss polarization, diversity, inclusion and seeking common denominators to solve our contemporary challenges.
Finally we cover serendipity scores and the value to reframing behaviors. Christian describes how as a daily habit and a life philosophy it can transform how we view uncertainty and the unexpected from a threat to an ally.
I hope you are empowered by the mind altering playbook of Dr Christian Busch.
Social Links 
Show Links and Notes
Goethe Quote – If you take someone as they are you make them worse
But if you take them as what they could be you make them capable of becoming what they can be