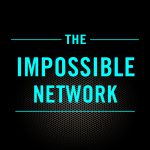 There is no planet B
This week I want to make a change to our usual interview format. 
Instead, I want to talk about the issue of climate change. Whatever your perspective on the causes few will deny that dramatic and potentially irreversible changes are occurring that threaten humanity's existence on the planet.
We're now well into the fourth quarter of this tumultuous year. With news around our tiny unseen enemy still in abundance, and as we focus on addressing the immediate Covid-19 pandemic, we must not lose sight of the more significant existential threat: our climate crisis.
The urgency to build on the much-cited 'We're all in this together' sentiment cannot be overstated. If we are to avert a climate collapse, now is the time to start a new contagion, one that spreads a radical and positive change in consumer and corporate behaviors.
Behavior change is hard, but we should take inspiration from positive societal shifts that have emerged in recent months:
Covid-19 and our sheltering in place demonstrate that most people can, individually and collectively, on a global scale, radically change our way of life, sacrificing what once seemed sacrosanct. 
The collective spirit of resistance and rage, ignited by the death of George Floyd and spate of other racial injustices, demonstrates the power of people to unite and confront the status quo. 
The rapid collective action by some corporations, businesses, and brands in changing their marketing, operations, and supply chains to battle the pandemic prove business can be on the right side of race history. 
However, Covid-19 has not only exposed the deep and systemic social, economic, educational, racial, and technological inequity; it's also directly impacted our progress to achieve the UN's seventeen sustainable development goals (SDG's). As UN Secretary-General António Guterres recently stated: 
"As Member States recognized at the SDG Summit held last September, global efforts to date have been insufficient to deliver the change we need, jeopardizing the Agenda's promise to current and future generations. Now, due to COVID-19, unprecedented health, economic, and social crisis is threatening lives and livelihoods, making the achievement of Goals even more challenging."
The climate target adopted at the 2015 Paris Agreement was to keep global temperature rise this century to less than 2 degrees Celsius, above pre-industrial levels, but set a 2030 target to limit the rise to +1.5°C.
While Covid-19 may have paused the global economy, it's estimated to only reduce 2020 Carbon emissions by 6%, significantly below the required 50% annual reduction we need in this coming decade to avoid a climate abyss – the point at which there may be no way back.
So what if we consider Covid-19 a wake-up call to our global fragility, a kickstarter to elicit unified action to avoid climate calamity. With 2019 being the second warmest year on record, coming at the end of the warmest decade on record, we are currently "way off track meeting either the 1.5°C or 2°C targets", according to Guterres.
With the world's average surface temperature projected to surpass 3 degrees Celsius by the end of this century, our children, and their children will experience melting ice caps, rising sea levels, flooded coastal capitals, mass migration north, food and water shortages, and mass social unrest, economic breakdown, and war.
We have a simple choice. To act or not to act.
As individuals, if we choose to act, we can start living more sustainable lives. As consumers, employees, or investors, we have the leverage to demand accelerated action from the corporations and brands that form the fabric of the carbon economy.
We have individual role models; Bea Johnson and Joshua Spodek are examples of positive environmental behavior leaders. Two recent books, The Future We Choose and The Is No Planet B, also guide us on how to make necessary behavior shifts.
For businesses and brands, this is an opportunity to take a genuine stand, not with words but with actions. This is the time to shed the all too common corporate crutch of claiming brand purpose. Instead, businesses and brands must re-engineer, drive the wholesale operational transformation to activate radical regenerative change.
We need Collective Abortive Activism 
With insufficient governmental action, and splintered political will to decarbonize the global economy, collective networks of influence are forming to fill the moral leadership void, agitate for systemic change and build an economic system beyond carbon capitalism and consign Milton Friedman's model of Shareholder primacy to history;
SalesForce's CEO, Marc Benioff stated, 'Capitalism as we know it is dead' and that a new model for Capitalism is overdue.
The WEF's revolutionary spirited 'Davos Manifesto' For the Fourth Industrial Revolution asserted that a company must 'act as a steward of the environmental and material universe for future generations. It consciously protects our biosphere and champions a circular, shared, and regenerative economy.'     
In May this year, a letter was signed by 155 companies with a combined market capitalization of over US$ 2.4 trillion and representing over 5 million employees, urging governments around the world to align their COVID-19 economic aid and recovery efforts with the latest climate science. The companies, including IKEA, Burberry, Nestle, Pernod Ricard, and Unilever, are part of the Science-Based Targets initiative and the UN's Global Compact. 
As the shoots of a more sustainable corporate philosophy and behavior emerge we will see increased affirmative climate action as the 2020's progress.
Imperative 21 a business-led, network of coalitions was recently formed to drive wholesale economic system change. The combined coalitions harness the power of culture to demand an economic system that delivers shared well being on a healthy planet. They are working to transform finance to manage systemic risk and are stewarding a global process to co-create a set of 'Imperatives for Economic System Change' that gives their community of allies greater coherence and power.
Expect to hear more from Imperative 21 as they make a collective call for change and agitate for a more regenerative economic system. The coalition comprises over 72,000 businesses, across 80 countries and 150 industries, employing over 18 million people, with $6.6 Trillion in revenue and with over $15 Trillion assets under management.
As committed corporations work toward net-zero emissions, and as more organizations align their business practices around the global goals (the UN's 17 Sustainable Development Goals), their actions must extend beyond CSR initiatives. They must embrace operational activities, employee engagement, investor relations, lobbying strategy, and customer relationship management. This will require new levels of internal organizational alignment to track progress. The SDG Action Manager is a tool launched by the UN and B Lab to help businesses commit and track
To live through the 2030s and beyond, we must take purposeful abortive action and apply our personal and collective persuasive powers to encourage corporate behavior change.
Here are Five Steps I think we can all take as concerned citizens of the planet to accelerate impact during this decade of action.
One: Create an SDG Alignment  
Encourage your organization to align its business and sustainability strategy with one of the SDGs core pillars of people, planet, prosperity, peace, and partnership. Start by identifying which of the global goals your customers or clients care about and then embedding that goal into the core business and brand strategy. Alignment is not a quick, purpose-washing, cosmetic fix. It's likely to necessitate systemic business realignment requiring courageous leadership, investment, and involve all stakeholders. You can track progress using the SDG Action Manager.
Two: Start SDG Impact Funds 
According to the Giving USA Foundation, in 2019, America donated over $449 billion. Of that, individual donors contributed 70% — $309.66 billion, while corporations gave $21.09bn or 4.6% of that total.
Given the urgency of hitting the 2030 climate target, encourage your organization's leadership to pool corporate philanthropy, CSR budgets, and marketing-driven social impact investments into an SDG impact fund. Invest in sustainable value creation, internal operational improvements, and on-the-ground social impact programs, in partnership with high impact NGOs.
Three: Form SDG focused NGO partnerships
In 2019 I consulted for a Global NGO and concluded that the scope for innovation in NGO – Corporate partnerships is a vast untapped well.
NGOs can be the perfect partner for businesses to amplify SDG social impact investments. NGOs are in a unique position to identify where funds are most needed and how to maximize impact. Make unrestricted grants. Let the NGO direct funds across their on-the-ground programs, but require regular monitoring and feedback.
Start the conversation inside your company. Use Give Well to identify those NGOs, adhering to good governance, and addressing the global goals with which your brand or business wishes to align.
Four: Advocate for Offsetting Action
We can't undo legacy Corporate environmental damage, supply chain malpractices, or child labor violations, committed in the pursuit of profit.
However, as more business leaders acknowledge or commit to abandoning the damaging concept of 'shareholder primacy,' now is the time to advocate that your organization embraces a triple bottom line framework.
Start an internal movement to catalyze a shift in corporate culture and encourage leadership to pledge to become a B Corp or a B Movement Builder.
You may have heard about Imperative 21, a business-led, recently formed network of coalitions to drive wholesale economic system change. Take their lead. Be on the right side of history.
Five: Fight to Flip Lobbying 
Corporate lobbying may have become the most powerful yet environmentally damaging force in determining Government policy shifts.
In October 2019, eleven leading environmental and sustainable business organizations published an open letter in the New York Times, urging the CEOs of Corporate America to step up and adopt a science-based climate policy agenda aligned with the recommendations of the Intergovernmental Panel on Climate Change. This letter was a call to action for businesses to make a genuine commitment to net zero emissions by 2050. It called on them to lobby governments to implement the necessary policies at the national, subnational, and sectoral levels; and to align and allocate their trade associations' climate policy spending to advance climate policies, not obstruct them.
Start this conversation in your business and share information about organizations like Citizens Climate Lobby, 350.org  Rising Up, and Extinction Rebellion, lobbying platforms for broader community activism.
Be a mighty butterfly.
Our climate targets are daunting, but we have the technologies, tools, and networks where small actions can start a massive societal shift.
Greta Thunberg has proved one person can activate an army of environmentally-conscious agitators. It's time for us to become cohorts, force multipliers to accelerate corporate environmental, and, hopefully, governmental climate action.
We can change course and spare our children a climate future they don't deserve, a future we are creating.
It's a purpose worth living for, and, yes, we are all in this together.