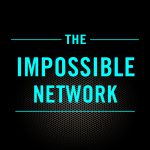 Guest Overview 
This week I welcome two guests – NYC-based Clinical Psychologist Dr. Tara Emrani and Corporate Lawyer Mehdi Ansari. Tara and Mehdi were born and raised in Tehran, Iran, before moving to the US.
Given the time challenges of having two guests, we didn't spend much time on their backstories or upbringing.
Meeting while both studying at UC Berkeley, Tara and Mehdi describe their journeys to Psychology and Law.
I ask Tara to explain her humanistic, multidimensional approach to treatment and the differences to the new talk therapy platforms like Talk Space or Better Help.
Tara discusses the mental health challenges that have emerged since the onset of the pandemic and how she helps her patients deal with them, and the underlying stresses, sadness, anxiety, and depression. She describes pivoting to online therapy and the differences to in-person treatment.
Mehdi describes the pandemic impact on his firm's staff, work practices, and relationships. Mehdi discusses why he is trying to drive the firm's mental health narrative and across the legal industry.
He discusses how different structural approaches firms are taking as we snap back and the many unexpected impacts on training, teamwork, and career progression. He also explains the value of serendipitous water cooler moments and why those are lost on Zoom or Teams,, and the increased associated transaction costs.
Both Tara and Mehdi discuss the future role of therapy inside organizations, the resultant positive impact on the bottom line, staff retention, and a happier, more productive environment. Mehdi reflects on the paradigm shift needed for mental health and mindfulness training to be taught in Universities.
Mehdi and Tara discuss parents' role to prepare children for an AI future and the displacement AI will have on today's simple transactional processes.
Finally, they both reflect on the impact of serendipity on their journey.
If you're a parent or have been affected by mental health personality or while in a work environment, I think you'll be uplifted by the clarity and commitment of Tara and Mehdi to changing the narrative around mental health.
Social Links 
Links in the show