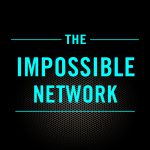 Guest Overview
A conviction in the power of sport to engage, impact and inspire communities, a relentless curiosity to explore new ways to apply innovative thinking to build educational outreach for one of the world's largest football clubs and brands, is this week's guest, Head of Education & Innovation at Chelsea Foundation, Matt Mead.
Growing up in the South of England, Matt's upbringing prepared him and guided him into a life where coaching, education, technology, and innovation collide. In the first 25 minutes, we explore Matt's upbringing and story before joining Chelsea.
From 25 min onward we dive deep into his journey in education and innovation at Brighton and Chelsea; how Matt has used the Chelsea brand, the appeal of football to create educational outreach and innovative STEM programs in community programs.
We also explore Matt's positive impact beyond the UK, with US partnerships and his vision for the future of education.
I hope you enjoy this authentic, honest, inspiring exploration of education and innovation with Matt Mead.
What we discuss:
The impact of a parental split on his early life
The development of his emotional intelligence
The bedrock of sport during his upbringing
His route through education
His decision to pursue a career in sports education
His early love of coaching
The serendipitous experience that led him to a Montessori school in Florida aged 19
His experience of camp America
The impact of football clubs to communities across the UK vs the US
His early experiences with Brighton and then Chelsea Foundation
The importance of inclusion participation, inclusivity and giving back.
Stem as an area of focus for his outreach
Giving Back
All our quick-fire questions!
Links to Social
Links in show
Matt's recommended book Getting Things Done by David Allan