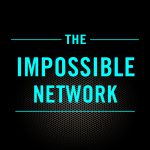 Guest Overview
Marcus G Miller the mind where music meets math. Born and raised in Jersey, from a sax-playing accountant father and a mother with schizophrenia, a Harvard graduate, a hedge fund trader turned professional jazz musician and mathematician is this week's guest.
In this episode, Marcus explains how he started playing the saxophone at age nine and how through the guidance of a teacher Michael Ghegan and the mentoring of world-renowned saxophonist Bruce Williams he ended up on stage at age 13.
An avid reader and a world level fencer, we went on to graduate from Harvard University with a degree in Mathematics before joining Ray Dalio's hedge fund Bridgewater Associates.
However, his passion drew him back to New York City to pursue a career as a jazz musician
Marcus has since performed at the Obama White House, Madison Square Garden, The World Economic Forum at Davos, The Montreux Jazz Festival, and The Late Show with Stephen Colbert and recently spoke at the TED Summit in Edinburgh.
Marcus is a genuine polymath and is exploring the structural similarities between math, and music, to enable creative problem solvers to unlock their imagination and to 'jam' on the world's toughest challenges.
I hope you enjoy the intellectual curiosity and expansive imagination of Marcus G Miller.
Thank you Merritt Moore for the intro.
What we discuss:
His upbringing in Jersey
The impact of his accountant father
His early desire to compete and win
The impact of being skilled at music had
The challenges he faced as he grew up
The motivation to success
His mentor Michael Ghegan
Bruce Willams his teacher
Subbing for Brice as a young teenager
Confidence
Deciding to study math at Harvard
His love of math
How he is drawn to building the connection between math and music
The subjective creative approach of doing both
Base level reality and the propositions of logic
The underlying structure and overlap of math and music
The non-logical way of getting from Point A to B
The importance of fun in exploring possibilities in math and music and getting access to more
The similarity in systems and subjectivity and individuality of Math and music
Solving problems and go deeper
Building rooms in your house of understanding
How music meets math
Where sparks of ideas come from?
The importance of imagination and his discipline
Training to be available to receive ideas
Order and structure in his life
How he avoids social media and uses his phone
The power of long-hand writing
The resistance and being open to ideas
Managing his use of social media
Becoming a hedge fund trader for Bridgewater
The serendipity of getting an NYC gig while in the second semester
Joining the Hedge Fund
Leaving the hedge fund
Focusing on music
His search for meaning and connection
How he'd change education to foster curiosity and creativity and improvisation
How Jazz is a conversation and has narrative
The connection between Jazz and Language
Higher-order language to think freely
Fearless
To arrange ideas and music
Teach kids to think freely.
Creativity, structure, and boundaries
The bridge between math and music
Links to Social
Links in the Show 
War of Art – Stephen Prestfiled