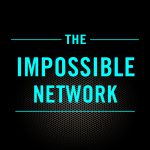 This week's guest, Maff Potts, is the pioneering force behind Camerados, an ever-expanding global social movement centered around one simple yet powerful concept: Public Living Rooms. Designed to foster a sense of togetherness within our communities, these spaces provide a welcoming environment where people can come together, share a cup of tea or coffee, engage in conversation, and experience the transformative power of human connection – all without any expectations or agenda.
Before launching Camerados, Maff served as CEO for various charities, witnessing firsthand how traditional approaches to tackling social issues like homelessness, domestic abuse, and social isolation often fell short by merely addressing the symptoms rather than the root causes. This revelation led him to the realization that the two fundamental needs every individual requires are "friends and purpose."
By stepping outside conventional frameworks, Maff has harnessed the potential of Public Living Rooms to alleviate the symptoms of numerous social issues and address their underlying causes. As a genuine difference maker, Maff has successfully established over 170 Public Living Rooms across five countries.
If you're feeling disheartened by the current state of our societies and the erosion of social connection in the wake of the pandemic, this episode will inspire and uplift you. To join Maff's mission, become a Camerados, and create your own local Public Living Room, simply follow the link in the show notes.
Now, let's hear from Maff Potts himself.
What we discuss 
00:00 Intro 
03:00 Who is Maff Potts?
04:10 What made Maff?
06:15 The values instilled in him 
09:41 His love of Jazz and music
13:30 Seven days that changes his life
18:00 What he is working to achieve?
22:00 His experiences in running homeless charities
25:20 The problem with the charity model
30:45 The emergence of Camerados as an idea  
36:10 Witnessing death caused by isolation
38:30 The value and Impact of Camerados
42:50 Mutal Aid as a model 
46:00 Maff explains the Public Living Room concept and principles
50:00 How it works in practice
51:50 My Camerados commitment
53:00 Taking Camerados on the road in the UK 
57:00 The origins of the name 
58:20 Where Maff want to be by 2030
59:30 Can brands play a role?
01:02:00 The actions people can take 
01:05:00 Dealing with doubt
01:07:25 On failure and emergence
01:10:00 His talents 
Social Links
Links