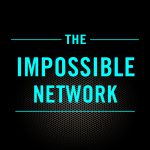 Guest Overview 
This week's guest is Marianna Koval. Marianna is the Director of Invest NYC, SDG at the NYU Stern Center For Sustainable Business.  Invest NYC SDG is a multi-year initiative that aims to build   a sustainable,  inclusive, and   resilient economy in New York City by using the United Nations Sustainable Development Goals, as a framework to drive private sector engagement and financing in six primary areas.    Those areas are sustainable mobility, the built environment, climate resilience, renewable energy, food and health, waste, and circular economy. 
Mariana's accomplished 25-year career has spanned nonprofits, government and Law.
As an experienced political, organizational, and policy strategist, Mariana has built deep domain expertise in sustainability, open space development, and green infrastructure. She has a track record of bringing multiple stakeholders together to create complex urban projects such as the phenomenal Brooklyn Bridge Park in New York City.
If anyone's been there over the last 10 or 15 years, you would've seen the huge transformation in that green space. Today  we talk about how she's delivering transportation equity and to  disadvantaged communities in New York through an innovative micro-mobility and e-bike strategy.
And this follows on from my recent interview with Karl Popham, who runs the transportation electrification program in Austin, Texas.  And given this is one of the areas of focus for the podcast, I'm excited to welcome Marianna.
What we discuss 
00:00 Intro

03:40 Marianna recounts her upbringing in the 60s and the influences on her

05:20 Her political awakening and volunteering as a 13-year-old

06:30 Being a page in the Senate

09:00 Attending Princetown in a time of huge social change and Chairing the Academic Committee. 

11:00 How she sought our change and felt out of place.

13:00 Becoming a ligator in an NYC law firm and hating it.

16:30 Marianna's perspective on New York, its resilience and her memory of 9/11 

23:00 Marianna explains the work she does in New York to embrace the UN SDGs and create a city strategy. 

27:00 Her insights and lessons on operationalizing strategies

29:30 Marianna describes the background the Equitable Commute Project

31:00 Implementing the project in The Bronx and the challenges of doing to during Covid. 

35:00 Marianna describes three key pillars of the strategy to deliver access, jobs and an accelerator program.

40:20 The challenges to scaling in NYC and the need for a US-based E-bike manufacturing.

42:00 The role of employers. 

44:00 Marianna's expectations for NYC sustainability in 2030. 

46:15 The role of education. 

50:10 Marianna discusses other local NYC initiatives and ensuring all parties and organizations are at the table and take responsibility for the goals

54:00 The need for political leadership 

56:00 Marianna discusses her work to develop Brooklyn Bridge Park and build coalitions. 

1:02:30 Marianna's hopes for the future of New York. 

1:06:00 Urban Agriculture
Social Links 
Show links 
NYU Stern Center For Sustainable Business