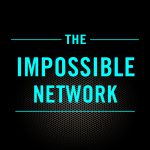 Invest NYC
TL:DR – If you're short on time and want some topline insight into the work of Marianna Koval in bringing transportation equity and economic opportunity to New York's Bronx neighborhood by enabling increased e-bike access through The Equitable Commute Project, then here's 7 minutes of key soundbites.
If you do have the time on a run, cycle, or drive, check out the full episode. Now over to Marianna.
Marianna is the Director of Invest NYC, SDG at the NYU Stern Center For Sustainable Business.  Invest NYC SDG is a multi-year initiative that aims to build  a sustainable,  inclusive, and resilient economy in New York City by using the United Nations Sustainable Development Goals as a framework to drive private sector engagement and financing in six primary areas.    Those areas are sustainable mobility, the built environment, climate resilience, renewable energy, food and health, waste, and circular economy.
In the full episode, Mariana discusses how she and her team are creating transportation equity and economic opportunity through the Equitable Commute Project, an e-mobility access program in New York's Bronx neighborhood.
Social Links 
Show links 
NYU Stern Center For Sustainable Business