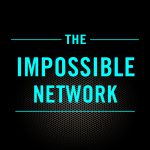 Joshua J. Holland was a black belt in Karate by 12, a nationally certified, accomplished celebrity trainer in his 20's, and a holistic fitness expert in exercise science, biomechanics, and nutrition by 30, just some of the accomplishments of this week's guest Joshua Holland.
Josh has developed personalized techniques and programs to transform the bodies of a host of celebrities including Madonna, Oscar Isaac, Gigi Hadid, and Roger Waters, and is responsible for the health and wellness of many notable people in the worlds of business, fashion, and entertainment.
He is currently co-founder of @SystimFit and @432House in the heart of Midtown, Manhattan and is constantly expanding and growing with his wonderful team of like-minded trainers and health coaches.
In part 2 of this extensive exploration of holistic health excellence, we ask Josh some fundamental but important questions; Cardio vs strength training; Sleep, Exercise and Nutrition- which order? Meat, vegetables or insects? Breakfast or fast? Cold showers, why? Alcohol – good or bad? Chocolate and chips? Hydrogen peroxide! Ozone ….explain?
And we ask Josh his advice for anyone wanting to get started improving their wellbeing
There is a lot more of Josh's gems to enjoy in this second episode with Joshua J. Holland.