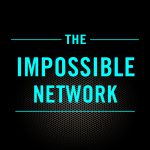 Guest Overview – Yana Buhrer Tavanier
This week's guest was named as a Young Global Leader by the World Economic Forum, was featured in WIRED's Smart List and Founder of Fine Acts a global creative activist platform. Welcome Yana Buhrer Tavanier. We cover a lot of ground in this episode.
Yana discusses the impact of being born in Communist Bulgaria, being driven at an early age to confront injustice using words and recounts the influence and inspiration of her Aunt who resisted the regime through art and humor but was tortured by the and imprisoned in a mental institution leading her to ultimately to take her own life at 37.
Yana describes how her family conditioned her to live by values and not by the rules imposed by the state and how this led her to investigative journalism exposing social and human rights abuses, using her writing as a weapon against injustice.
Yana explains how her work to expose the inhumane and degrading treatment in mental institutions resulted in her being nominated as a World Economic Forum Young Global leader
Yana explains why she evolved from journalism to activism. She recounts her early collaborations with artists to use art as a powerful communication tool to generate empathy. She explains how this led to her forming her activism organization Fine Acts, a non profit creative studio for social impact that leverages the power of play in the process of creating their campaigns.
Yana describes her team fuse this with Hope-Based Communication and the shifts that are taking place in campaigning for human rights.
Yana discusses the latest thinking and how neuroscience insights are changing the way activists operate and why they are releasing their artworks as open source.
I ask Yana to reflect on the state of political leadership and the evolution of leadership around the world.
We also discuss education, curiosity, creativity and procrastination before we jump into our quick-fire questions.
There's a lot of inspiration in this episode but I was struck by how lack of experience never stopped Yana, how persistence and acceptance of failure spurred her one to achieve extraordinary impact.
I hope you enjoy the heart, humanity and humility of Yana Tavanier.
Social Links
Beat – her creative social experiment, exploring the ominous silence surrounding domestic violence.
Fakery – Yana's project fighting fake news through beautiful but horribly tasting cupcakes.
Labs – their open format bridging art and tech in support of human rights.
Spring of Hope – their campaign on hope during the pandemic, where we collaborated with 80 artists from 30 countries to create over 100 free to use and adapt uplifting illustrations.
12 Black artists / 24 protest posters – recently, in support of the Black Lives Matter movement, Yana teamed up with 12 Black typographers and lettering artists from around the world on an open pack of 24 protest posters – all free to print and share, and ready to be used in action
Surviving Blackness – our current campaign, where she collaborated with Lee Mokobe – an award-winning Black trans slam poet – on a spoken word poem on systemic racism towards Black people.
Links in the show 
Hope based communications Thomas Coomes