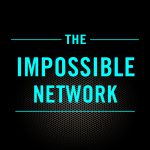 Guest Overview  Julia Black
Over the course of the series, we have often asked our guests about what they would change to education to equip a generation of children with the skills they need to survive and thrive in our AI-driven future.
This week's guest Julia Black is at the forefront of innovation in education, designing an educational approach that unleashes the talent, and unlocks the passion and true potential of every child.
As the founder and CEO of Explorium, Julia's Lights On methodology is changing the way we think about education.
In part one we discuss how finding her purpose in life was always on her mind.
Julia discusses the huge impact of her parents; her father's influence in her seeking a life in social impact, believing anything you set your mind to was possible, and being true to your authentic self. Julia also reflects how her fathers adventurous spirit was balanced by her mother's more cautious influence in creating a stable and secure home environment.
Julia explains her father's story, being written off as a dyslexic, neuro-diverse child to becoming a doctor and being one of the UK's first social entrepreneurs forming the Maria Stopes foundation for female reproductive rights.
Julia recounts how her father pushed her to confront fear, live outside her comfort zone, and embrace failure and its enduring value.
We also cover her own educational experience, seeking out her purpose in early life. Discovering the power of storytelling to create a social impact during a year in South America, returning to the UK, persisting in pitching ideas to the UK broadcast Channel 4 that led her to become an award-winning documentary filmmaker.
In part two we focus on Julia discovering her true purpose in her 40's, her immersion in education reform, creating her Lights On platform, serendipity, and how the pandemic is providing the opportunity to scale the platform globally.
I hope you enjoy the vision, vitality and unfolding story of Julia Black.
Social Links 
Links in the Show