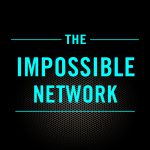 Lenore Anderson
This week's guest is Lenore Anderson. Lenore is Co-founder and President of Alliance for Safety and Justice, one of the largest reform advocacy organizations in the US, that combines smart policy reform with grassroots organizing to replace reliance on incarceration with more effective public safety solutions. 
With deep domain experience in law, policy, and justice reform, Lenore has recently published In Their Names – a book that not only provides historical insight into and indictment of how the victims' rights movement warped the American justice system but created a cycle of trauma. However, Lenore also provides a roadmap to breaking this cycle of trauma and a future vision for justice, healing, and creating safer communities and society. Thanks to David Risley for the connection
What We Discuss 
00:00 Intro
02:05 Who is Lenore as a human?
05:00 What made Lenore who she is?
07:20 Her teenage years of troublemaking and second chances.
13:00 Her rejection of societal conventions.
15:00 Her purpose and commitment to creating a more just world.
17:25 Dealing with fragility, doubt, and loss.
21:10 Her gifts and superpowers.
22:40 What she is complimented for. 
23:40 Lenore describes how the Alliance for Safety and Justice operates.
27:40 The historical context of the tough-on-crime movement.
31:00 The negative externalities of mass incarceration.
32:00 The impact on victims.
35:24 The three reasons why tough justice hurt victims.
38:10 The political myth of victimization and cycle of violence.
38:40 Why the toxic culture of prisons reinforces trauma?
40:00 The Hierarchy of Harm and examples in New Orleans.
45:20 The bias against victims and the long-term damage. 
48:23 The negative impact war on drugs and surveillance policing. 
51:20 Reimagining community-based public safety.
54:40 The importance of policy and partnering with communities. 
56:30 What victims really want.
59:00 Alternative systems.  
1:01:30 A new approach to public safety. 
1:07:00 Coalitions and partnerships to drive change. 
1:13:00 The commonality between Lenore's and David Risley's work 
Social Links 
Links in the show
Alliance for Safety and Justice 
Crime Survivors for Safety and Justice 
The Guardian Article about Lenore