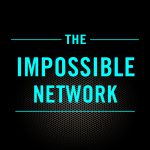 If you're short on time and want to hear how Lenore Anderson is advocating for Smart Justice Policy Reform and Creating Safer Communities to break the cycle of victim trauma, then here are 7 minutes of key soundbites.  
If you do have the time, on a run, cycle, or drive, check out the full episode. The time has come for the changes Lenore is fighting for. 
If you enjoy the show, please follow us, like us on your podcast player, and subscribe on YouTube as it helps us grow our audience. 
About Lenore. 
This week's guest is Lenore Anderson. Lenore is Co-founder and President of Alliance for Safety and Justice, one of the largest reform advocacy organizations in the US, that combines smart policy reform with grassroots organizing to replace reliance on incarceration with more effective public safety solutions. 
With deep domain experience in law, policy, and justice reform, Lenore has recently published In Their Names – a book that not only provides historical insight into and indictment of how the victims' rights movement warped the American justice system but created a cycle of trauma. However, Lenore also provides a roadmap to breaking this cycle of trauma and a future vision for justice, healing, and creating safer communities and society. Thanks to David Risley for the connection
Social Links 
Links in the show
Alliance for Safety and Justice 
Crime Survivors for Safety and Justice 
The Guardian Article about Lenore