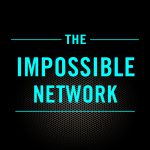 Kathryn Finney defies norms, conventions, and stereotypes. For this powerhouse of a human, there is no glass ceiling. From epidemiologist to entrepreneur, to investor, author, and mentor,  Kathryn is changing what is considered possible for a generation of marginalized and underrepresented Black and LatinX entrepreneurs.
We cover a lot in this episode as Kathryn charts her journey from growing up in Minneapolis to building and eventually selling her award-winning blog Budget Fashionista, to her transition to a social impact entrepreneur and investor.
Kathryn's journey is a testament to hard work, persistence, resilience in the face of prejudice and racism, self-belief, and the role of family. Kathryn's awards, recognitions, and honors are many, but her journey and impact are only beginning as she continues to inspire, fund, and guide underrepresented entrepreneurs, on her mission to create a more equitable world.
Thanks to Susan McPherson for the connection
In this episode, recorded in two parts, we cover
The impact of her parents and extended family
Her father's life pivot from brewing to coding in his 30's which led her at aged eight to move from Milwaukee to Minneapolis.
The early experiences of racism.
Her grandmother's role in nurturing her entrepreneurial spirit and exposure to fashion.
Kathryn Finney on her educational journey and impact
The serendipity of illness in Ghana that led her to epidemiology at Yale
The life transition in her mid-twenties and setting up her fashion blog Budget Fashionista in 2004
Being the first blogger invited to New York fashion week
How her blogging opened the path to her first book deal
Becoming a correspondent for the Today Show.
The shift that occurred in fashion blogging as the category grew in 2008/9.
Joining an incubator program and confronting racial prejudice.
Creating a Women's Entrepreneurs Event Focus 100
Exiting her business in 2013.
Creating the Project Diane a database of Black and LatinX women startups
The genesis of her Digital Undivided
How Covid accelerated a life transition and the creation of her micro grant Doonie Fund
Receiving funding from Pivotal Ventures for the creation of Genius Guild
Building a coalition of like-minded change agents
Creating her Podcast and Book Build The Damn Thing, her 'a battle-tested guide for every entrepreneur who the establishment has excluded'
Her 2030 vision
Who we interview next?
Social Links
Show Links 
Build the Damn Thing – How to start a successful business if you are not a rich white guy