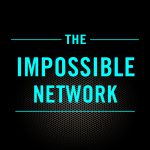 Jennifer L Williams is this week's guest and our first guest of Series 3. Jennifer is a leading thinker and advocate for Diversity, Equity and Inclusion.
During this open, honest and expansive discussion Jennifer discusses why diversity, equity, and inclusion must be foundational to reimagining how we work and how we build teams, and move toward a more equitable society.
In part one Jennifer discusses growing up as an only child in DC with her loving but over protective, successful Panamanian immigrant mother, she navigated the highly controlled home environment by immersing herself in writing and books. This ignited her inner creativity and set her on a path to focusing on becoming her best self.
Jennifer reflects on the other foundational influences and people growing up, gratitude, anger and being responsible for one's own happiness and the second chances life gives us We also discuss immigration and inclusivity.
She explains the transformational impact of attending a Landmark Forum course.
Jennifer eloquently expresses the experience of establishing herself as a young black woman in corporate New York recounting her mother's sage words 'you have to be twice as good to be considered half as competent.'
We end part one as Jennifer discusses her experience of moving to New York and the caring safe environment she was welcomed into.
In part two dive into Jennifer's career and journey to Diversity, Equity and Inclusion.
I hope you enjoy the vitality and vigor of Jennifer L Williams.
Social Links
Links in the show