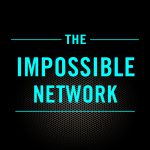 Jen Hutchins  – Guest Overview
Here are seven minutes of soundbites from storyteller Jennifer Hutchins – the award-winning Hollywood TV and film producer and now Austin-based Founder of All Entertainment Business, the fast-growing entertainment industry networking event series. 
If you're short on time and still want to hear some of the gems of wisdom from founder and film producer Jennifer Hutchins then here are 7-minutes of soundbites 
If you do have the time check out the full episode. Now over to Jen. 
Social Links 
Links in the show 
Steve Jobs – The Man Who Thought Different 
Descript – Our edit tool for the podcast