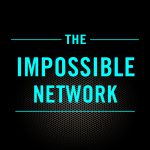 Scott Duncan  – Guest Overview 
This week's guest is meteorologist, Scottish Highlander, Gaelic speaker, and bag-piper Scott Duncan. Now London-based Scott grew up in the wilds of northern Scotland. Inspired by Scotland's dramatic natural habitat he developed a love for nature and especially climate. That led him to study meteorology at Reading Uni and Oklahoma University and propelled him to be one of the most talked-about climate communicators, resulting from his imaginative and creative application of climate pattern data visualization on Instagram and his own website.
In this episode,
Scott recounts his early years, the role of family, and the impact of growing up in such an inspiring environment.
Developing an expansive world view of climate at a young age, Scott discusses his path to becoming a climate communicator, his intuitive interest and appreciation for the power of storytelling, and how this has transformed how he tells the story of climate.
Scott provides a refreshingly simple explanation of the issues our planet faces, at the poles and beyond, he explains how he deals with activists, deniers, and trolls, and why he focuses on reputable data sources to navigate the politically charged field of climate communications.
We discuss the decade of action, the expectations of the upcoming COP26 in Glasgow in November and Scott provides insight into what the target numbers mean. He also provides examples of the extreme weather patterns we are experiencing.
I think you will leave this episode more grounded, informed, and inspired.
Social Links 
Links in the Show