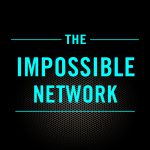 If you're short in time but interested in the climate and sustainability challenges we face then here are seven minutes of sound bites from Jeremy Tamanini, founder of Dual Citizen and creator of the Global Green Economy Index™ (GGEI)
If you do have the time, you're on a run cycle or a drive, then do check out the full episode Jeremy's doing vital work.  
And just an ask from us. If you're enjoying the show, please share it with someone you know, or follow us and like us on your favorite podcast player, and subscribe on our YouTube channel as it helps us grow the show.
ABOUT JEREMY
For the past decade, Jeremy has collaborated on projects with governments, businesses, and international organizations at the intersection of data and sustainability. He has worked in over 30 markets, ranging from the government of Denmark to an NGO in the Pacific Islands. His goal is to empower his partners to better understand what sustainability means for them, and how data, communication, and new technology can accelerate progress.
The Global Green Economy Index™, created by Jeremy, covers 160 countries, and measures national sustainability performance across its 18 indicators, and tracks the degree of progress each country has made from 2005 to 2020, and its distance from globally established sustainability targets.
The GGEI is an ESG index that has gained widespread global recognition, with over 250,000 downloads, 100+ media and academic citations, and usage in 100+ governments, institutions, and private firms.
Jeremy holds a Master's degree in Foreign Policy from Georgetown's School of Foreign Service and a Bachelor's degree in Urban Studies and Economics from Columbia University. He was a Fulbright scholar in the United Arab Emirates and just finished a Bellagio residency through the Rockefeller Foundation, where he worked on writing and data collection related to the theme of "climate paradox," which we discuss in this conversation. His recently published essay on the Climate Paradox and how we can solve it is Linked in the show notes. 
Timecodes
00:00 Intro 
00:34 The evolving environmental space
01:37 The serendipitous impact of his Grandfather
03:08 The Green Economy
04:12 Evolution of the Global Green Economy Index  
06:06 The current state of progress?
06:54 The collective action problem  
07:22 The Paradox
Social Links 
Links in Show 
Climate Paradox – How to Solve It