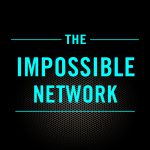 Jeremy Tamanini is founder of Dual Citizen and creator of the Global Green Economy Index™ (GGEI).
For the past decade, Jeremy has collaborated on projects with governments, businesses, and international organizations at the intersection of data and sustainability. He has worked in over 30 markets, ranging from the government of Denmark to an NGO in the Pacific Islands. His goal is to empower his partners to better understand what sustainability means for them, and how data, communication, and new technology can accelerate progress.
The Global Green Economy Index™, created by Jeremy, covers 160 countries, and measures national sustainability performance across its 18 indicators, and tracks the degree of progress each country has made from 2005 to 2020, and its distance from globally established sustainability targets.
The GGEI is an ESG index that has gained widespread global recognition, with over 250,000 downloads, 100+ media and academic citations, and usage in 100+ governments, institutions, and private firms.
Jeremy holds a Master's degree in Foreign Policy from Georgetown's School of Foreign Service and a Bachelor's degree in Urban Studies and Economics from Columbia University. He was a Fulbright scholar in the United Arab Emirates and just finished a Bellagio residency through the Rockefeller Foundation, where he worked on writing and data collection related to the theme of "climate paradox," which we discuss in this conversation. His recently published essay on the Climate Paradox and how we can solve it is Linked in the show notes. 
Now over to Jeremy 
Timecodes
00:00 Intro 
03:15 Who is Jeramy?
09:25 Who or What Made Jeremy?
18:27 How his early career impacted him?
19:47 What is Jeremy working to achieve? 
23:05 The beginnings of the Global Green Economy Index  
25:44 The dimensions of the Index 
28:01 Where do we stand in relation to the global goal targets?
31:32: Where are we making progress? 
34:42 The truth about emission data 
37.38 The climate paradox and feedback
44:00 How to ensure ideas are adopted or implemented 
47:10 Implementing new ideas and initiatives
49:53 What action can individuals and businesses take?  
52:20 The 80:20 rule on climate impact 
53:32 Identifying contributors to emissions 
54:30 The Breakthrough Effect 
58:45 Do we need new institutions?
01:01:10 The impact of the military 
01:03:30 The question of skeptics 
01:06:00 Paradoxical subsidies 
01:08:44 The actions needed?
01:12:30 What is still needed to acknowledge the reality?
01:17:00 Remaining resolute?
01:20:30 Natural gifts?  
Social Links 
Links in Show 
Climate Paradox – How to Solve It