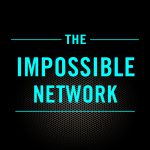 My guest this week is Dave Birss. With over 30 years of experience in creativity, technology, and innovation Dave has become a highly respected and sought-after public speaker and trainer of creative minds. 
Dave has taken everything he has learned over the past three decades to become a polymath who shares his insights into the worlds of creativity, technological innovation, and now A.I. 
Currently, Dave is the most popular AI and prompt engineering instructor on LinkedIn Learning. His forward-thinking approach has put him at the forefront of the AI wave, allowing him to balance practical approaches with advancing technology. As he says ' In a world of myopic evangelists and apocalyptic naysayers, his guided, sensible approach helps embrace the AI future with our eyes wide open. By stripping away the BS of AI he's an expert in explaining how it can really add value to an organization and individuals. 
His award-winning books, including "How To Get To Great Ideas," "A User Guide To The Creative Mind," "Friction," and "Iconic Advantage," give readers insight into how great ideas can transform business. That is why the next book he is currently working on will explore the best ways to use AI in business.
Now over to Dave  
Timecodes
00:00 Intro 
01:54 Dave Harmonica intro
03:58 Discovering his love of innovation and creativity 
06:14 Becoming an accidental Author
08:28 Overcoming barriers to creativity  
10:14 Scratching the creative itch
11:40 Daves discusses his books 
14:10 The IKEA effect
16:26 Becoming aware of AI's power 
18:35 Dave's role to help others learn AI
20:22 Why AI is different from other technologies
23;50 Giving AI a creative brief
26:18 Input Output, curiosity, and creativity
33:02 The parallels to the invention of photography 
37:26 Dave CREATE framework
42:00 Achieving more with GPT 4 
43:54 MAD framework  
46:30 The AI education imperative 
53:38 Writing a textbook for teachers 
57:52 What excites him today
Social Links 
Show notes