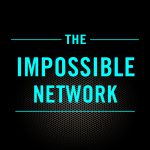 Guest Overview
This week's guest is Sydney-born, New York-based Ben Hartley – Executive Director of The National Arts Club – what he describes as a 122-year-old startup.
Ben recently invited us into the spectacular Gramercy Square location to record this fascinating interview.
Ben recounts his early years and his parents' positive influence, his adventurous and analytical father, and his strong and emotionally engaged mother.
Ben describes how his world view was expanded, and curiosity sparked as a result of being taken on a grand European canal boating tour when aged seven. 
Ben describes his embrace of discomfort as a means of pushing one's capabilities and his approach to seeking out serendipity. 
At 12 minutes – Ben describes his educational experience, how it opened a window to the world, the value of studying for a semester in Trenton, New Jersey, a decision that ultimately led him to return to NYC to study his Masters in Arts management. 
At 23 minutes – we discuss the common threads running through the career path he has taken. We discuss his journey to the National Arts Club and his experience of leading the international rollout of the Guggenheim to Bilbao and beyond. 
At 29 minutes – Ben explains the mission and structure of The National Arts Club. He provides a concise overview of The National Arts Club's history, being the first club to welcome women as members, events from its colorful history, the characters that defied this unique institution, and the recipients of its famed Medal of Honor. 
Ben describes how COVID has enabled him to apply his creativity to innovate and pivot the club's service, develop and vibrant digital program, and build community and connectivity. 
He describes the recent exhibitions curated in partnership with new art collectives that have emerged in New York during the Black Lives Matter protests displayed alongside the work of photographer Graham Macindoe 
We discuss the provocative role of art in today's society, the changing nature of distribution, the future role of The National Arts Club in the city and country's culture, and the innovative programs he has initiated connecting communities beyond the arts. 
Ben's refreshing perspectives will undoubtedly provide inspiration and provoke new ideas for anyone struggling to reimagine and reinvent their business or brand or deal with personal challenges in these changing times. 
 Social Links 
The National Arts Club website
Links