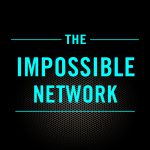 Don Smith is this week's guest. I won't say much about Don other than he is an inspiring example of how transformation can occur in one's life if you set your mind to it, take bold actions, and seek help and advice from experts.
From a career as an advertising creative, Don is now the inventor of 1nhaler, a single-dose, dry-powder, and pulmonary inhaler, and is also in development with KELP Systems, a revolutionary marine energy delivery system.
I learn a lot from my guests, but Don has made me reframe my view of success and failure after hearing him explain the concept of Emergence.
Don is not only a master storyteller, he's a domain expert in branding and is on track to be a difference maker in people's lives through his 1nhaler invention.
What we discuss 
Don explains his fluid view of who he is (4.00 – 6.00)

I ask Don about what and who made him and his principles and ethics and references the OCEAN framework, Nietzsche, and the impact of being a father(7.50 – 13.10)

Don explains the impact of his recently deceased Father and being a man of action(14.00 – 25.30)

Don discusses the serendipitous impact of his Mother's tenacity, which opened up a work placement in an ad agency that set him on his career path.  (26.30 – 30.00)

Finding his Mentor and second father  (32.00 – 30.00)

Don reflects on serendipity his curious, rebellious non-conformist characteristics, (34.00 – 36.00)

His natural talent – his empathy enables him to create ideas or products of value(36.00 – 37.30)

What people compliment him for – conscientiousness, and hard work ethic (38.00 – 39.30)

Don discusses his relationship with creative partner and artist Alex Paton 39.30- 40.25

Don explains the emergence of his 1Haler Invention, developing the idea and realization of his limited executional  knowledge (41.40 – 46.30)

He then breakdown the impact and importance of asking experts and building a network support system and finding his commercial partner to bring his product to market (47.00 – 49.50)

Don demonstrates how the 1nhaler works ( you can watch on YouTube (50.00 – 51.30)

I ask Don about the importance of being unreasonable and not accepting the status quo (53.35 – 56.00)

Don explains how his belief in the theory of emergence enables him to deal with success and failures (56.30 – 60.00)

We discuss the role and impact of AI on the current education system and the importance of psychology and philosophy as skills for children to develop – referring to his son  (1.01:17 – 1.02:00)

The importance of discipline  (1.02:00 – 1.04:30)

The role of family  (1.05:00 – 1.06:00)

Speaking to the dead…and what we would have asked Alan Watts and Milton Glazer  (1.06:30 – 1.07:30)

The impact of Charlie Robertson (1.09:20 – 1.13:30)

Don discusses KELP Systems (1.14.20 – 1.16.00)

Don's hope that other creatives 1.17:45 – 1.19:55

My challenge to Don 1.19.30
Social Links 
Links