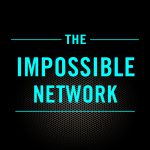 TL:DR – If you're short on time and want to hear some of the gems of wisdom, life philosophy, and his transformation journey from ad creative to the inventor, here are 7 minutes of critical soundbites from Don Smith.  If you have time on a run, cycle, or drive, check out the entire episode. Now over to Don. 
Don is an inspiring example of how transformation can occur in one's life if you set your mind to it, take bold actions, and seek help and advice from experts.
From a career as an advertising creative, Don is now the inventor of 1nhaler, a single-dose, dry-powder, and pulmonary inhaler, and is also in development with KELP Systems, a revolutionary marine energy delivery system.
I learn a lot from my guests, but Don has made me reframe my view of success and failure after hearing him explain the concept of Emergence.
Don is not only a master storyteller, but he's also a domain expert in branding and is on track to make a difference in people's lives through his 1nhaler invention.