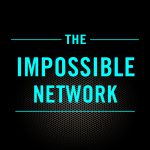 Corey Cambridge is a New York-based, Virginia-born, podcaster, rapper, and songwriter. He is a creative force of nature and a man on a journey.
In his early career as a rapper and songwriter, he opened up acts such as J. Cole, N.E.R.D., and Kid Cudi and along the way garnered over 2 million YouTube views (and growing).
In 2017 he launched Giant Umbrella, a content company, and podcast network.
His flagship program Silent Giants is a podcast that celebrates the geniuses behind the scenes of pop culture and digs deep to investigate the stories of the creative superstars that have shaped our contemporary landscape.
His recently launched OPP – Other Peoples' Podcasts – a discovery platform that highlights his favorite podcasters and the dope shows they created.
I hope you enjoy the entertaining episode with Corey Cambridge.
What we discuss:

His upbringing and family influences of his mother and grandparents and uncles
His people-centric approach to creativity
The impact of his journaling
His view of luck and probability
His views on the changing music scene in NYC and its decline as a creative force
Why he expanded his artistic focus from Rap to Podcasting
The serendipity of connections he made in NYC
His 'Just Do It' attitude
The importance of service as his core mission
Combining his mission and being fearless
Managing his curiosity
The importance of knowing your brand
The value podcasting delivers
The story of Silent Giants
Why he's expanded it beyond music to popular culture
The guests who surprised him and who have inspired him
The source and impact of his innate curiosity
Tuning out the noise of the negative news
What he'd do with keys to the White House
His principles
His hard choices
Where he discovers new ideas
His influences and inspiration
How to keep us with tech
His 'Impossible' advice
The books that impacted him and that we will offer
His view on life and living
The latest Netflix and prime recommendations
Follow on Social  
Corey's Email – coreycambridge86@gmail.com
Links in show