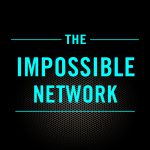 Alessandra Lariu is this week's guest.
Growing up in a small village in the depths of The Amazon Rainforest Ale's impossible journey has taken her from making and selling perfume in junior school to learning to code in the early 90 at a university in Rio to become an early pioneer in digital creativity in London's digital agency scene.
In 2007 she was hired by McCann NYC as their first digital creative director.
By 2011 Ale's focus shifted to product and service design, eventually being appointed Executive Creative Director at Frog design. Along the way Ale found time conceive launch and grow She Says …a global community focused on engagement, education, and advancement for women in the creative fields.
As you will hear Ale's journey is far from over…
What we discuss
In this interview Ale and I discuss:
How growing up in the Amazon jungle prepared for a career in creativity.
Her parental impact on her fearlessness
Her early entrepreneurial ventures
How this forged her approach to always doing things 'differently'
Her natural curiosity and love of computers and path to digital creativity
Her view of 'leaning in'
The impetus that led her to set up She Says
Why it remains community led and its growth to 45 countries
The impact it's had on women stepping up
The She Says 'firsts'
Why she created Boom
Her expectation for the next 10 years and how leadership and work will change
Why CEO's need to be more like community managers
From working stupid to working smart
Why a systemic change is needed
The role serendipity played in her journey
How her adaptability has and her openness to change prepared her to deal with uncertainty
Why curiosity is the foundation of creativity
The switch from 'Power Over' to 'Power With' as a leadership style
The hard choices she has made
How she manages technology and social
Her advice on how to achieve your impossible
The books she recommends
Where She says will be 10 years from now
Where to find on social
You can't Follow Ale on social as she's been off it since 2011!
You can't Follow Ale on social as she's been off it since 2011!
Links in show