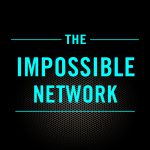 Climate Science with  James Bradley. Born in Glasgow, brought up in England by a surgeon father and research science mother In a supportive home environment, James grew and developed his interest in Geo-biology.
With a curiosity for outdoors and travel, and an explorer gene, his adventurous and inspiring geography teacher encouraged him to pursue an education in environmental science and geography.
In Part One we discuss James's upbringing, education, and journey to a life in exploration and geo-biology and climate research.
In Part two we dive deeper into the climate crisis and James discusses the shifting focus to sustainable renewable energy sources, the challenges of electric vehicles, and battery technologies.
James provides his perspective of working in extreme and remote parts of the planet and the climate impact he's witnessed. He reflects on why big industry needs to take responsibility and stop placing responsibility on individuals.
James provides his considered perspective on the climate crisis, the timeline to existential disaster, the current modeling, and the uncertainty of how we humans react to the data we have.
James discusses his upcoming research during the arctic winter and the experience of working in such extreme environments.
We cover how he balances his work and personal life, how serendipity has guided his path, embracing ambiguity and the role of curiosity and creativity in his work.
James discusses his principles, the hard choices he has made, the one problem worth solving, the question no one asks him, who has made him re-evaluate himself, and his impossible advice.
I hope you are uplifted by the balanced perspective and curious scientific mind of Dr. James Bradley.
Social Links 
Links in the Show