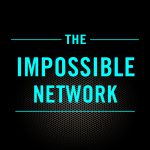 This week's guests Keith Kirkland, and Kevin Yoo, are co-founders of Wearable tech start up Wear Works.
In part one we covered the challenges they both overcame growing up and their journey to entrepreneurship.
In part two we discuss the evolution of Wear Works. Keith explains how his interests in design, movement, and technology fused led him to a realization that he could use technology to teach movement. As a Matrix lover he asked himself the question, 'can I create a suit that teaches me Kung Fu'. Setting out to answer this question he and Kevin set out to create a new language based on touch. Called Haptic technology, their first experiment in this technology was to create a haptic device that could assist a blind runner to complete the New York Marathon unaided. Kevin explains the journey and the wave they are riding in building this new language and the complex interdependencies.
We also discuss the reality of funding that most startups face, the challenges of finding the right investors, Keith discusses the importance of impact, purpose, sustainability and why they created the company to be remote from the start.
He also discusses their roadmap and how their technology will evolve. Kevin unpacks the importance of inclusive design and the value of incorporating that with touch and the power of touch as an educational or instructional tool and where this goes when it intersects with Augmented reality.
They also explain their guiding principles and their relationship as founders.
I think this episode provides much insight into the reality of what running a startup involves, dealing with failure, uncertainty, persistence, and the importance of character and relationships.
I hope you enjoy the vision, candor, and resilience of Kevin and Keith.
Social links
Links in the show