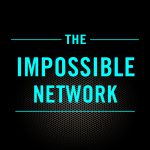 Guest Overview
Born in Iran, raised in Germany, a social anthropologist, an executive coach, organizational trainer and international speaker, founder of contemplative science focused Neural Beings, and long term resident of New York is this week's guest, Anahita Moghaddam.
In this episode, Anahita tells the story of her troubled, anger-fueled and rebellious early years, the impact of her parents and upbringing and her struggles with sexual identity, purpose, and life direction.
Anahita discusses the role and transformative power of dance in her growth and how a trip to India transformed her life and set her on her Buddhist Spiritual path.  
She explains how a serendipitous flight cancellation resulted in coming face to face with the Dalai Lama on the re-booked flight. We also discuss the happy accidents and chance encounters, that have defined her spiritual path in New York 
Anahita explains how her rigorous and experiential contemplative science methodology blends Eastern practices and wisdom, with the western fields of psychology, philosophy, neuroscience, and biology. 
We discuss the damaging fragmentation of technology on our attention, on self and our communities and the practices we can all adopt to lead more balanced positive lives.  
She shares her perspective on the power of femininity in society and culture and ideas on new forms of education. 
I hope you're inspired by this episode of powerful insights into the human experience, and her commitment to self-inquiry with Anahita Moghaddam. 
What We Discuss  
Anahita Moghaddam discusses being born in Iran and experiencing the traumas of the Iran-Iraq war.
Moving to London to study Marketing. 
Immersing herself in the gay club scene to dance and feel safe.
Her drug abuse, inner dialogue, partying and hitting rock bottom.
The bubble that was her school life, her self-harm, and her alienation. 
The duality of growing up in Germany and spending vacation time in Iran.
The ambiguity of her upbringing.
The wake-up call of her father dying.
The end of her spiral of destruction.
Her spiritual awakening from a 3-month immersive retreat in India.
Leaving behind suffering, alienation, and abuse.
Returning to London to complete her Masters in socio-anthropology. 
How consulting and interviewing third-world leaders opened her mind to her coaching abilities. 
Her burning desire to move to New York.
The serendipitous impact of having $10,000 deposited in her bank account.
The openness and potential of NYC. 
Her search for purpose. 
Migrating from Project Management to Coaching..
Her journaling and documentation of her inner life. 
Knocking on Patti Smith's front door and what happened next. 
Studying at Contemplative Science at Nalanda Institute. 
Explaining Contemplative Science.
And why she considers curiosity and kindness so powerful.
The role of love.
Anahita's views the mind vs the brain. 
How actions impact on world view and life. 
When and how the Dalai Lama became her teacher.
Her perspective on social media and technology and the fragmentation of attention.
The role and power of mindfulness to regulate social media. 
Negativity bias. 
Power of a gratitude practice. 
Her view on the imperative to increase the number of women in power. 
New innovations in education.
Identifying and challenging self-limiting beliefs.
Neural Beings impact over the next 10 years.
In addition, we explore when Anahita realized that purpose was her path in life.
Her quick-fire question answers. 
Social Links 
Links In The Show
NeuralBeings Anahita Moghaddam's site
Dr. Robert Lustig Hacking the American Mind