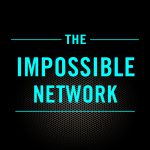 Christian Baujard, President of the French Ad Agency Les Présidents is this week's guest. 
As my second Storyteller guest, his story intersects with mine back in the late 90's and early 2000s when we worked together in London at an Ad agency called EURO RSCG Wnek Gosper. 
During this period working on the Microsoft account, I grew to respect Christian for his laconic and irreverent humor, self-depreciation, tech, and internet savvy-ness, before many know what it was, oh and let's not forget his encyclopedic knowledge of film…He was also a willing and able accomplice on my many debauched nights of drinking in the darkened basement bars of London advertisings' then heartland – Soho
Christian has since ascended the career ladder to now running boutique Paris Agency Les Presidents where agility is a given, hierarchy is shunned, and egos banished. 
As I move forward with this experiment in interviewing and connecting storytellers, difference makers, and domain experts, Christian's fresh perspective on problems, lateral strategic thinking, and disarming humor will certainly open up some new paths for action. 
Just to note we had some slight issues with the sound but thanks to sound engineer SoundZ and fellow Podcaster David Risley, these have been addressed.   
Now over to Christian
What We Discuss
Who he is  and living in the shadows (4.00- 5.30)

Who made him – personally and professionally? (5.45 – 11.31)

The nurturing and role of his humor 12.00 – 13.45

What he is working to achieve (14.30- 16.00) 

Stress and managing it (17.00 – 19.00)

Developing his curiosity, the role of books, and questions – how does it work and where is it? (19.30- 23.00)

Distraction and the loss of curiosity in  today's youth  (24.00- 26.00) 

His natural talents and lateral view of the world (26.30-31.00 

The issues on his mind in 2023 (32.00 – 33.00)

Can agencies be a force for good and the role of brand purpose? (33.30- 38.00)

The need for more inclusion in agencies in France (39.00- 43.10) 

AI's threat or opportunity? And my challenge to Christian(43.15 – 47.00)

His ask of The Impossible Network  ( 48.00 -51.00) 
Social Links 
Links In Show 
Solve For Happy