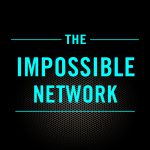 Sarah A Abdallah – Female Thought Leader and Entrepreneur, polymath, innovator, and founder of New York-based bespoke Architecture & Design Studio – Functional Creative Design, is this week's guest.
In this two-parter we spend the first hour exploring Sarah's experience of being born a bi-racial child to Egyptian immigrant parents, growing up in New York, with two younger siblings.
Immersing her in a culture that nurtured her natural curiosity, her parents instilled in her the foundational values of human kindness, the importance of education, and respect and understanding of other faiths.
Sarah discusses how she developed an appreciation and love of the environment, her deep spirituality, questioning conventional wisdom, and rejecting parental pressures to conform.
Sarah recounts overcoming the limitations of dyslexia, how her childhood curiosity of after-school clubs helped shape her into the thought leader and Entrepreneur she is today, and her prolific educational journey through psychology, art therapy, higher education, and interior design. Sarah also discusses how serendipity led her, at 21, a First Generation Muslim Egyptian American to live with the then 70-year-old, iconic lawyer, Jewish civil rights activist, and philanthropic fundraiser for NYU, Naomi Levine.
In part two we deep dive into Sarah's journey prior to starting her design studio Functional Creative Design, working with Rockwell Group, Tony Chi & Associates, Perkins and Eastman, and Grand Hotels, and her vision and focus which lead her to start her studio.
For anyone with children, hearing Sarah's journey and experience will provide valuable insights into encouraging young children's curiosity and appreciation of other cultures and backgrounds and the value of education.
In part two Sarah A Abdallah describes the experience of working with Tony Chi Associates, Rockwell Group, Perkins and Eastman, and Grand Hotels and her desire to add an additional layer to design and space planning. She discusses the importance of listening, fusing all input, using functional skills and knowledge base to meet a client's vision.
We discuss sustainability in the industry, the need to take a 360 view of sustainability, the impact of Covid, and the battle that many firms have to stay in business.
Sarah explains her principles underpinning Functional Creative Design, how design will change in a post-Covid world, and how intimacy can be created through technology, physical spaces that incorporate the outdoors indoors, and the need to deliver improved accessibility across socio-economic groups.
Social Links 
Links in the show