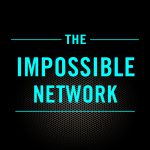 Michael Ventura – Founder of NYC Brand Strategy and Design Practice, Sub Rosa, author of the new book Applied Empathy and alternative medicine healer.
At age 10 Michael Ventura told his parents he wanted to be an ideas man.
Arguably that was the moment that defined his course and set him on his impossible journey to change brands, organizations, and some day, even society.
Through the design led thinking of his Manhattan-based design studio Sub Rosa and the applied empathy platform they have developed, Michael is certainly an ideas man with a problem solving mission.
Now shared with the world through the pages of his recently released book, practical guides, card sets, and his many public appearances, Michaels revolutionary applied empathy platform is available to anyone with a desire to improve design solutions, spark innovation, bring new ideas to life and solve tough challenges both in side organisations and across our wider society.
In this episode Michael discusses his journey and its serendipitous moments; shares his many insights and offers advice to others who wish to problem solve through empathy.
What we discuss
In this interview Michael and I discuss:
His exploratory and entrepreneurially influenced upbringing.

The differing paternal and maternal influences of bravery, stability and dignity.

The most defining moment from his childhood.

His rationale for his educational choices.

How his first job prepared him for entrepreneurship.

How his parents supported him.

How being part of the 'bridge' generation enables him and his agency to operate as organisational translators.

How they helped Pantone re-orientate from a product to service business.

How empathy helps his agency find and identify a businesses problem and give clients the solutions to course correct.

How a debilitating back injury helped him understand how a mindset and behaviour shift could change physicality for people and businesses

The importance of trust in intuition when serendipity presents itself.

How his studio uses empathy as an evidenced based design thinking tool

Their ecosystemic approach to applying empathy

The relevance and value of the applied empathy model in driving change in organisations and how that can have a broader  impact in society.

How they work with the United Nations on indigenous rights, resources and peoples, by helping them with storytelling.  

Their approach to cognitive diversity and inclusion

The importance of creativity and empathy as we build AI solutions.

Advice to those entering the workforce.
And of course….
His principles.

His hard choices .

How approach to tech.

Michael's Impossible advice.

The book he wants us to give for the best comments
Where to find on social
You can follow Michael on Instagram @themichaelventura

And SubRosa

Website and about Applied Empathy
On Instagram

On Twitter

On Facebook

On Linkedin

https://www.linkedin.com/company/subrosa-nyc/about/
Links in show