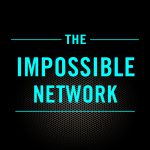 Yvonne Moore was born in St Louis and brought up in Dallas Texas, by her doctor father and teacher mother, in an environment that nurtured her generosity of spirit and set her on her path to a life of philanthropy.
Influenced by paternal grandmothers, success focused parents and competitive siblings, a college education was always expected.
In Part One we cover how her mother imbued her service driven principles, sharing time, talent and treasure, her first experience of racism in college in West Texas and the broader historic, socio-cultural context of racism, America's original sin and its connection to the current US electoral system.
We discuss the challenges faced as an African American in the South, the social injustice, poll taxes and voting rights acts. The social skewed injustice of the Covid Pandemic.
Yvonne opens up about living with fear, the unknown and using therapy to overcome it.
We then chart her serendipitous path to a career in philanthropy, navigating policy changes to improve society, and breakdown the structure of the philanthropic sector.
In part two we dive deep into Yvonne's amazing work in philanthropic sector representing family foundations like Klingenstein's focus on mental health, Abigail Disney's Pierre Hauser's Daphne Foundation and the Police Foundation.
I hope you are inspired by the generous spirit, social conscience and philanthropic heart of Yvonne Moore.
Social Links
Links in the show