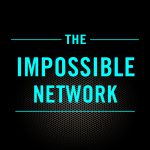 Clear Health Costs Founder Jeanne Pinder dives deep into what led her to create her journalism meets healthcare start-up.
She explains its genesis from winning a "SharkTank" like pitch to inform people about healthcare costs by combining crowdsourcing and data.
Working in partnership with local and national media Clear Health Costs brings cost transparency to the US healthcare system and addresses the inequity in the healthcare system. We discuss the impact and motivation of the big tech companies in healthcare and the opportunity Jeanne's team has to disrupt the healthcare sector and solve consumer problems.
Now focusing totally on Covid-19 we discuss Jeanne's perspectives on the current health crisis.
She discusses the issues with the current Covid-19 testing and treatment strategies and broader public health policy. She also discusses federal issues, the regional coalitions, vaccines and the second wave.
We discuss the mental health impact of the virus and the upsurge on domestic, spousal and child abuse and the positive knock on effect of Telehealth.
Jeanne explains the market impact of the Clear Health Costs and explains how the app works and how it's empowering people to combat the inequity of the system and save money.
Jeanne also discusses confronting gender and age stereotypes as a female founder. We cover serendipity and the curiosity that drives her journalistic fervor and all her quick fire answers.
I hope you enjoy disruptive countercultural character and drive of Jeanne Pinder
Social Links 
Links in the Show 
Parable of the Sowers Octavia Butler