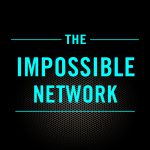 In light of the severity and global impact of Covid19, we thought that this week we should share information that could provide you with additional useful information as well as to take some pause for reflection and refuel your optimism.
Podcast worth a listen
In this episode of the podcast, Sam Harris speaks with Amesh Adalja from John Hopkins University, about the spreading coronavirus pandemic. They discuss the contagiousness of the virus and the severity of the resultant illness, the mortality rate, and risk factors, vectors of transmission, how long coronavirus can live on surfaces, the importance of social distancing, possible anti-viral treatments, the timeline for a vaccine, the importance of pandemic preparedness, and other topics.
Recommended to Us 
As events change daily and with the US just declaring a National Emergency due to Coronavirus, there still seems to be a gulf in opinions on how bad this will get and how we should act individually and collectively. Should you wait for more information? Do something today? What else?
In this article by Tomas Pueyo you'll find well-sourced charts, data, and models that provide unambiguous information on the impact, scale, and speed of this virus.
It provides individuals, parents, community leaders or business leaders with the data and confidence to prevent this, if we have the responsibility to act.
We read this on What's App
I was recently invited to join an extraordinary What's App group called Difference Makers. Humbling to be part of a group of thinkers and do-ers that inspire me daily.
Today, I quote one member Graham Boyd.
"This is my perspective: For decades it's been sufficiently clear that climate change, pollution impacts, 17SDG will impact everyone, and worst case could lead to the death of over 90% of humans. Today the global reactions to those threats are insipid vs. the Covid reactions. The two big differences I see are: Covid might kill me, and now; whereas the climate emergency kills in 10, 50, 100 years time – and someone else. I wish we had a way of creating the feeling now for a threat that materializes in the future." Wise words indeed.
Mulling on this
When we face existential events, whether viral or climate-based, we should not forget that we all have agency, the power to choose what we imagine, to desire, believe and act toward the future seek. In times when the media makes us feel powerless, it's worth remembering how powerful we are, as mediums of change.
Last Week's Podcast
Social impact gaming entrepreneur and Co-Founder of One Earth Rising has a mission to harvest and harness the power of philanthropy through interactive experiences, providing a playful path to social impact.
Jan Roessner was born in Germany to a creative father and a loving but disciplinarian mother. After a fifteen-year career in the German military leading operations in a helicopter squadron and as a drone pilot in Afghanistan, Jan transitioned to the creative industry opening a marketing firm, sagency in Berlin in 2012. Serendipity led him to New York, where he met his current business partner and pivoted to social impact gaming and launching One Earth Rising.
In Part One of this two-parter, Jan discussed his childhood, his education, his early influences, and desiring a life of impact. We cover what set him on a path to the military, discuss his experiences of serving in Afghanistan, before transitioning through education to political lobbying and finally taking the entrepreneurial way and opening his agency in Berlin.
In Part Two we dive deep into Jan's journey to social impact gaming, examples of his early successes with Animal Rights Organization PETA, the power of game-based storytelling to educate people on social issues, the philanthropic value of gaming to NGO's, and the benefits open to brands and the market potential.
Jan discusses the business model, the evolution of the sector, and the impact AI will have on gaming. He also reflects on stoicism, managing fear, failure exercise, curiosity, and serendipity.
I hope you are inspired by the integrity, playful passion, and social impact focus of Jan Roessner.