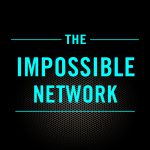 Guest Overview
Social impact gaming entrepreneur and Co-Founder of One Earth Rising has a mission to harvest and harness the power of philanthropy through interactive experiences, providing a playful path to social impact.
Jan Roessner was born in Germany to a creative father and a loving but disciplinarian mother. After a fifteen-year career in the German military leading operations in a helicopter squadron and as a drone pilot in Afghanistan, Jan transitioned to the creative industry opening a marketing firm, sagency in Berlin in 2012. Serendipity led him to New York, where he met his current business partner and pivoted to social impact gaming and launching One Earth Rising.
In Part One of this two-parter, Jan discussed his childhood, his education, his early influences, and desiring a life of impact. We cover what set him on a path to the military, discuss his experiences of serving in Afghanistan, before transitioning through education to political lobbying and finally taking the entrepreneurial way and opening his agency in Berlin.
In Part Two we dive deep into Jan's journey to social impact gaming, examples of his early successes with Animal Rights Organization PETA, the power of game-based storytelling to educate people on social issues, the philanthropic value of gaming to NGO's, and the benefits open to brands and the market potential.
Jan discusses the business model, the evolution of the sector, and the impact AI will have on gaming. He also reflects on stoicism, managing fear, failure exercise, curiosity, and serendipity.
I hope you are inspired by the integrity, playful passion, and social impact focus of Jan Roessner.
What We Discuss 
In Part Two we cover the serendipitous opportunity that led him to New York.
His transition to a focus on gaming as a tool for storytelling and social impact.
Meeting Luc Barnard.
Having their first break with Kitten Squad for Peta.
Jan discusses the value and mechanics of social gaming.
Measuring impact for the NGO's.
The business model from in-game purchases.
The value to NGOs to educate people on social issues.
Sector $137 bn gaming industry and 155 m people playing in the US alone.
Launching Paresio Island for All Hands and Hearts got Hurricane Relief.
His mission to harvest, harness the power of philanthropy through interactive experiences.
The need for innovation in digital fundraising.
Dealing with fear and his stoic mindset to manage stress.
The importance of exercise.
Building belief in investors through his passion.
Impact on the global goals and SDG's.
AI and gaming.
The serendipitous events of meeting Luc.
The value of his curiosity and being open to others.
The value of Mentors.
Quickfire answers
Social Links 
Links 
Never Split the Difference book