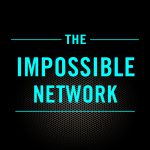 Last Week's Podcast
Last week's guest was Nick Fitz, founder, and CEO of the new charitable giving app, Give Momentum, Born in Washington DC, raised in a reform household, to socially conscious parents, Nick learned values "around justice and giving back" from an early age.
Serendipity brought him together with his founding partners Ari Kagan and Ivan Dimitrov, to develop the Momentum app. It was the moment they realized there was no simple way to bridge the gap between people's willingness to donate and their actual ability to contribute.
Nick and I discuss the genesis of the app, how it's disrupting the philanthropic giving sector, empowering users to give in a simple, frictionless manner and overcoming the barriers most people face when wanting to give by enabling good intentions to result in giving actions and behaviors. The app lets you arrange automated small-dollar donations that are triggered by ordinary moments or events that relate to how you live your life.
Nick discusses how the app could develop, and we cover the broader challenges facing the $400+ billion philanthropic sector (U.S.), the systemic societal challenges, and the need for wholesale tax reform. Nick discusses advocacy, optimism, the evidence-based social good movement, and the value that NGO's add, in ways that the government can't. The importance of supporting independent organizations that can influence changes in government policy.
Of course, we discuss serendipity, curiosity, and his perspective on risk and fear.
I hope you enjoy this stimulating discussion and the insights, ideas, and social innovations of Nick Fitz.
First the Podcast, we loved. 
Daryl Davis on The Joe Rogan Experience
Daryl Davis is an African American musician who's played with many of the greats such as Chuck Berry, BB King, and Jerry Lee Lewis. But his notoriety comes from another passion, befriending members of the Ku Klux Klan and de-robbing them and transforming their lives.
We were introduced to Daryl by our recent guest Arno Michaelis, and we hope to interview him soon. But Joe Rogan got to him first.
Give this extensive interview a listen, and hear Daryl's extraordinary story on confronting racist hatred with kindness.
Black (Live) by Dave stuns the Brit Awards 
The entertainment industry awards on both sides of the Atlantic have been rightly accused of institutional exclusion of people of color or paying lip service with cursory awards but in the main continuing the status quo of predictability when awarding gongs.
Not anymore. This week at the Annual Music Industry Brit Awards, the audience and the country were blown away by the grime star Dave as he performed an extended version of his song Black in what must go down as the most exceptional performance ever at the Brits. This mesmeric, thought-provoking, poetic, and politically-charged performance is a must-watch. 
Recommended to Us
Our friend and previous guest, Alex Armillotta, recommended and shared access to Professor Scott Galloway's 2020 predictions video.
Galloway intelligent, rigorously researched, humorous, and self-deprecating presentations make them invaluable viewing.
We have added it to our YouTube Channel.
As Prof G says, "why make predictions? Eisenhower said, "Plans are worthless, but planning is indispensable." The same is true for predictions — they matter for the strategy and data behind them. Predictions are useless, but scenario planning is invaluable."
Mulling On This
As the ad industry struggles to maintain its margins, attract and retain talent and find its purpose in a world of media manipulation and messaging misinformation, along comes a work worthy of any of the ad industry greats.
Burger King's Moldy Whopper is bravery and genius giving birth to perfectly formed spot
A product truth delivered perfectly wrapped in a simple idea, executed with pure, unadulterated brilliance, and let's not forget the perfect musical accompaniment.
Well done to Burger King CMO Fernando Machado and the three agencies who helped craft the moldy magic.