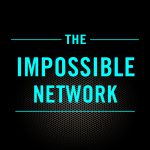 This week we re-publish our first ever episode, recorded on a cold day in late 2018 on the streets of South Philadelphia with Tyrique Glasgow.
Tyrique Glasgow is the Founder of the Young Chances Foundation, an organization providing after-school support, sports programs, and mentoring for South Philadelphia's youth.
Besides running the foundation, Tyrique works with the District Attorney's Office on its Focused Deterrence initiative, an effort that targets South Philly gang members, to offer an exit route from street life through job training and other services.
Tyrique founded The Young Chances Foundation (YCF) is a 501(c)3 organization in 2012 as a second chance opportunity to make better opportunities for himself, his family, and his South Philadelphia – Grays Ferry community.
Tyrique's personal story is one of radical transformation from dealing drugs to delivering hope and opportunity.
Tyrique's lowest point in life was the night in 2004 that it almost ended, as he lay unconscious on the cold ground of his South Philadelphia neighborhood, shot 11 times in the head, back, legs and arms. Surviving this life-altering trauma he then had to serve five years in prison before returning to the Grays Ferry community as a reformed citizen, with an unstoppable passion to 'save the children of Grays Ferry from following a similar path.
In 2012 Young Chances Foundation's Mission was born:
I met Tyrique at a fundraising event in New York in mid-2018 and went to interview him later that year on the street Corner he used to run.
Interviewing Tyrique was humbling, uplifting, and inspiring – a beacon of possibility and the shining example of the potential that one human's courage and commitment can have.