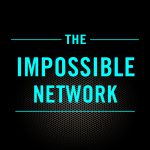 Maysoon Zayid is this weeks guest.
Imagine being born with Cerebral Palsy, to Palestinian immigrant parents, growing up being the only disabled Muslim in a Christian New Jersey town.
Yet, blessed with her father's comic genes, her mother's driving ambition, hard work ethic, and large family support network, Maysoon Zayid is an inspiring example of what is possible when self-limiting beliefs are cast asunder.
Maysoon describes being defined by being Palestinian, not by her Cerebral Palsy.
She discusses how she developed her humor and Can Can attitude from her father,  her storytelling ability from her aunts, and how her mothers tiger-like attitude to achievement drove her and her sisters educationally. 
Maysoon Zayid has blazed a trail through life as a writer, actor, stand-up comedian, educator, and activist. In 2014 her TED Talk 'I have 99 problems, Palsy is just one' went viral.
In this broad-ranging interview, we cover, Maysoon's early life experiences, setting her sights age 5 on being an actor in US soap opera, General Hospital, the defining moment of her childhood, aged 12, dancing on Broadway, on route to becoming a standup comedian. Maysoon provides an enlightening perspective on the Israeli-Palestinian conflict, discusses being a female Muslim comedian, post 9/11 and what changed under the Trump administration, and how things have changed in recent months. And of course, we discuss comedy, her inspirations, and her successful annual Arab American Comedy Festival.
I think you will find this wide-ranging conversation inspiring, uplifting, and educational.
Thanks to Sarah Abdallah for the recco.
Social Links 
Links in the show