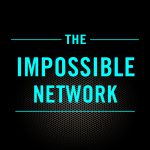 Guest Overview
A black belt in Karate by 12, a nationally certified, accomplished celebrity trainer in his 20's, and a holistic fitness expert in exercise science, biomechanics, and nutrition by 30, just some of the accomplishments of this week's guest Joshua Holland.
Josh has developed personalized techniques and programs to transform the bodies of a host of celebrities including Madonna, Oscar Isaac, Gigi Hadid and Roger Waters, and is responsible for the health and wellness of many notable people in the worlds of business, fashion and entertainment.
He is currently co-founder of @SystimFit and @432House in the heart of Midtown, Manhattan and is constantly expanding and growing with his wonderful team of like-minded trainers and health coaches.
In part one, of a two-part series, we cover Josh's early development, his father and mothers instrumental impact in developing his standards of excellence, his innate curiosity, and how serendipity led him to become the trainer of people like Madonna and Roger Waters of Pink Floyd…accompanying them on world tours and establishing himself as one of the most sought after celebrity trainers and fitness experts.
I hope you enjoy this episode of exercise excellence, and entrepreneurial endeavor with Joshua J Holland.
If you want to change your body and mind, you must change what it is you do most of the time!"
What We Discuss:
The combination of discipline and freedom his parents provided
The self-belief he gained from starting martial arts at age four
The holistic learning impact of his training
How his Black Belt at age 12 became a gateway to basketball
Early use of performance analytics
How he was praised for effort over talent
His unconscious conscious feedback loop
His path of goal setting and goal setting
His ambition to play pro basketball
How he embraced the reality of setbacks
How those setbacks spurred him on to greater success
His journey to New York
The sacrifices he made along the way
The opportunity that opened up
The serendipitous connections that led him to Tracy Anderson and ultimately Madonna
How his father rigor and discipline prepared him to meet Madonna's exacting standards
His principles
His hard choices
His inspirations
The book he recommends
His Impossible advice
Connecting on Social
Links in show