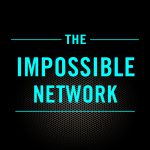 Guest Overview
Jose Freire was born in Spain, raised in Newark, a rebel against his catholic education.

He was a Punk rock band tour manager. He built his stellar career, life, and reputation in the art world. This week's guest is internationally renowned gallerists and owner of New York's Team Gallery, Jose Freire. 

In the raw and candid interview Jose discusses the impact of his abusive upbringing. He discusses his innate curiosity, the role of shame in developing his image and desire to escape. 

How his experiences on the streets of 1970's NYC helped him develop his identity, sense of taste, his aesthetic and style. 

Jose recounts his experience as a Punk Band Tour Manager, becoming a DJ and how a serendipitous late-night encounter in a club called Berlin led him to begin a career in art and galleries. 

From 30 min in, we explore the arc of his life as one of the world's most renowned and respected feeder gallerists. 
I hope you enjoy this raw and revealing exploration of the inspiring life journey of New York Gallerist Jose Freire. 
What we discuss 
His early memories 
A fear of his violent and absent father 
Supportive and caring mother
The lesson in shame and impact on self-image and taste
Corporal punishment and abusive school environment 
Seeking safety in NYC
Meeting strangers 
Developing his identity on the streets of NYC
The impact of drugs 
A death impulse 
Visiting cinemas and the home of men he met in the theaters
How it developed his sense of taste 
Power of his passions 
His punk period and tour managing 
How he developed his empathy for artists 
How serendipity opened the door to his entry into the art world
On drug use
Getting sober 
Education in his 30's 
Balancing education and his gallery 
Importance of passion 
His London experience 
Opening and building his own gallery
Moving to Soho 
The market crash 
Opening Team 
Drive and competitive nature
Curiosity for the new  
Joses enduring hunger 
Peaking in 2014 
Going forward 
Shedding his past 
Looking after himself
Being a feeder galley
Being an impresario 
On art fairs
Power of small galleries 
Living in the present 
His quickfire answers 
His impossible advice 
Connecting 
Links in the show 
The Talking Heads 
Virgin Prunes 
Dean Martin 
Klaus Nomi
Clubs of the 70's and 80's 
Roxy Music 
Polly Apfelbuam
303 Gallery 
Lisa Spellman
Paula Cooper 
Ryan McGinley 
Cory Archangel
Steve Parrino
Carol Bovy
David Zwirner Gallery 
Banks Violette 
Pace Gallery
Hauser and Wirth
Billy Wilder 
Garret Bradley