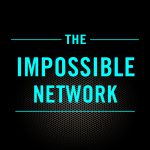 My guest this week is Jon Alexander, the author of "CITIZENS: Why the Key to Fixing Everything is All of Us," and the co-founder of the New Citizenship Project; a strategy and innovation consultancy with a mission to catalyze a shift to a more participatory, citizen-led society and driven by a belief that, given the right opportunity, people can and will shape the things that matter to them for the better.
Jon began his career in advertising, working at agencies including BBDO and Fallon, making ads for some of the world's biggest brands. However, Jon became disillusioned with the industry and realized he was caught up in a story he didn't believe in: the consumer story.
Through his book and his organization, Jon advocates for a new way of thinking, shifting the dominant story of the individual in society from consumer to citizen; reframing the moment in which we're living as a time of huge civic opportunity, emphasizing the world of possibility for countries, cities, organizations if they embrace the Citizen Story
Jon's book may be the most important book I've read in years and I am convinced the story shift he's advocating and fighting for will be pivotal if we are to overcome the meta-crisis we are facing as humans and as a planet. 
Now over to Jon
Social Links
What we discuss 
00:00  Intro 
02:30 Who is Jon?
06:30 Who or what made Jon?
13:45 What Jon is working to achieve with Citizens Story
16:30 The subject story
17:40 Jon's role 
20:00 Examples of the Citizen story is emerging
28:28 Discoverability of initiatives
30:35 Three key phases – naming, connecting and illustrating 
33:30 The Taiwan example 
36:30 The Steps people can take 
40:00 Other examples of Citizen story emerging 
42:30 The Tower Analogy
43:55 The Citizen Index 
48:30 Spreading the message
49:30 Growth and the Citizen story 
53:00 How to Market differently and consider growth
56:45 Growing Citizen agency
1:00:20 The 3 P's – Purpose, Platform, Prototype
1:02:30 Jon on AI 
1:04:30 Designing AI from within the Citixen story
1:08:30 Citizen Story in the USA
1:13:00 Cooperatives role 
1:15:00 Emergence of Citizen story 
Links in the show
Sand Talk – How indigenous thinking can save the world