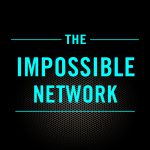 Hunter Johansson founder of Solar Responders was born and raised in New York to an American Mother and Danish Architect Father, a community activist grandmother, he is twin brother to Scarlet Johansson, and he's on a mission to save lives through his renewable energy NGO Solar Responders, is this week's guest
(In part one) Hunter shares his experience of growing up in Manhattan, the values passed on to him by family, friends, and mentors, and finding his path and purpose in life.
(In part two ) Hunter explains his NGO's mission to save lives in hurricane-hit regions by installing solar power units in first responder fire and police stations and how he co-founded Solar Responders, with London born Las Vegas-based fire captain Richard Burt.
Hunter Johansson discusses his mission to help the disadvantaged people of Puerto Rico, still devastated by the 2017 Hurricane and his vision to extend the renewable technology to other regions threatened by the ever-increasing risk of life threaten hurricanes and climate change
Finally, Hunter covers his principles, influences, and advice.
I hope you enjoy the humble, yet indomitable spirit of Hunter Johansson
Hunter's memories of New York made us think about the memories of Jose Freire
What We Discuss 
Hunter Johanson and his upbringing in NYC
The importance of family
His relationship with his twin Scarlett
We discuss finding his path to purpose in life
Hunter Johansson and his love of the environment
The Impact of Hurricane Sandy
The enduring memory of 9/11
His respect for the first responders and fire crews
His many work experiences
The passion he has for helping people
The effect Hurricane Maria had on him
Meeting Captain Richard Burt
Forming Solar Responders
How Colin Jost and Scarlett Johansson supported his mission
The impact of solar technology on future hurricanes
The challenges of raising funds for the NGO
Empowering the Puerto Ricans locals
His principles
His hard choices
Who has made Hunter Johansson reevaluate himself
Where he goes to discover new ideas
Hunter Johannson's  impossible question answered
Where and when in history
The book Hunter Johannson recommends
Social Links 
Links in the Show 
Terry Tempest Williams Erosion