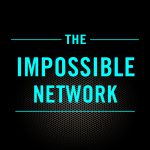 Guest Overview
On Linkedin, Dave Birss describes himself as an Author. Public speaker. Consultant. Film-maker. Chap.
I know him as one of the most interesting creative thinkers on idea development, innovation and why organizations and educational institutions must embrace creativity to prepare for our AI-powered future.
With an award-winning career as a digital creative director in some of London's top ad agencies behind him, Dave turned his creative attention to an exploration of the creative mind.
Now 3 books to his name and methodology called Right Thinking, Dave is applying his creative thinking framework along with tools and resources to help organizations direct their mental and creative efforts more effectively.
What we discuss:
His definition of creativity
His perspective on innovation, 'disruption', and first to market
He discusses this in relation to Nike's Air technology
His approach to Innovation strategy
He discusses his book and approach to building 'Iconic Advantage'
His new book 'How to Get to New Idea
Dave discusses the methodology
The ghettoization of creativity
How to get better creative ideas
We discuss this in relation to fear, hierarchy, and leadership
Why most CEO's feel dissatisfied with their companies innovation efforts
We discuss Toyota's approach to innovation
Ideas, fear and the neuroscience of decision making
His judgment framework
Budgets, innovation and getting people of doing mode
Creativity and the physiology of the brain
His upbringing and its influence on his creative journey
Education and creativity
And his impossible advice.
Where to find on social
On Facebook
https://www.facebook.com/davebirss
On Twitter
https://twitter.com/davebirss
On Linkedin
https://www.linkedin.com/in/davebirss/?originalSubdomain=uk
On Instagram
https://www.instagram.com/davebirss/
Links in show
Dave's Books